Equipping Kids to Know, Grow, and Show God's Love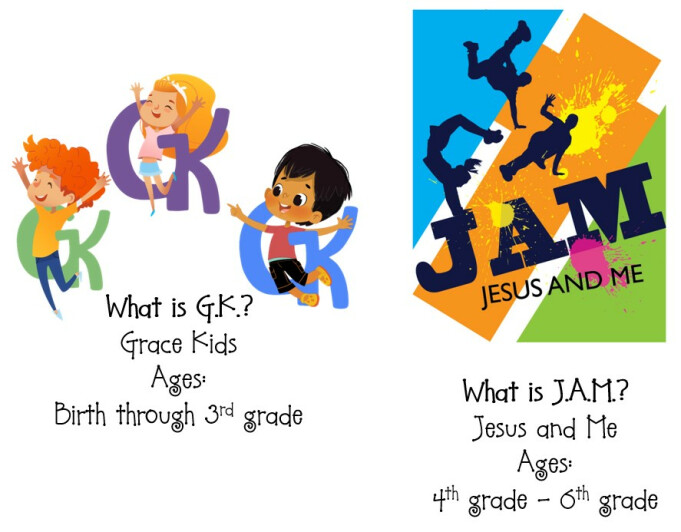 Nursery (Ages 0 through 2 years old)
Pre-K (Ages 3 through 5 years old)
Primary Kiddos (Ages Kindergarten through 3rd grade)
JAM (Grades 4th through 6th)
For more information click here to download our brochure.
---
---
Other Children's Ministries:
Mom's Out Morning (MOMs)
Our church offers a children's program for ages 1 through kindergarten on Monday mornings! At MOM's, your child will be in a safe and nurturing environment. Children will play, make crafts, listen to stories, sing songs and, of course, have a snack! Children love coming to MOM's and parents love having time to get errands done, take care of important things, or have a few moments to themselves.
Cost of the program is extremely minimal and paid only when your child attends. Reach out to our church if you think your little one would enjoy their time with us!
MOM's runs from September through the beginning of May.
The Little Library
The Children's Library can be used by anyone. If you see a book you like, simply take the book and enjoy as long as you like. When you're finished with the book, simply return it for someone else to enjoy! Located on the corner of North Spruce and East Summit Streets.
---
Learn More
For more information about our Children's Ministries, please contact the Office at .