Life Begins Anew - John 3:7
Our Youth Ministries are a core component of our St. Paul's family. We know our youth are a blessing from God and we are passionate about creating an environment that is safe, age-appropriate and fun where the Bible is taught in a creative and relevant way allowing youth to lead others and grow in their relationship with Jesus.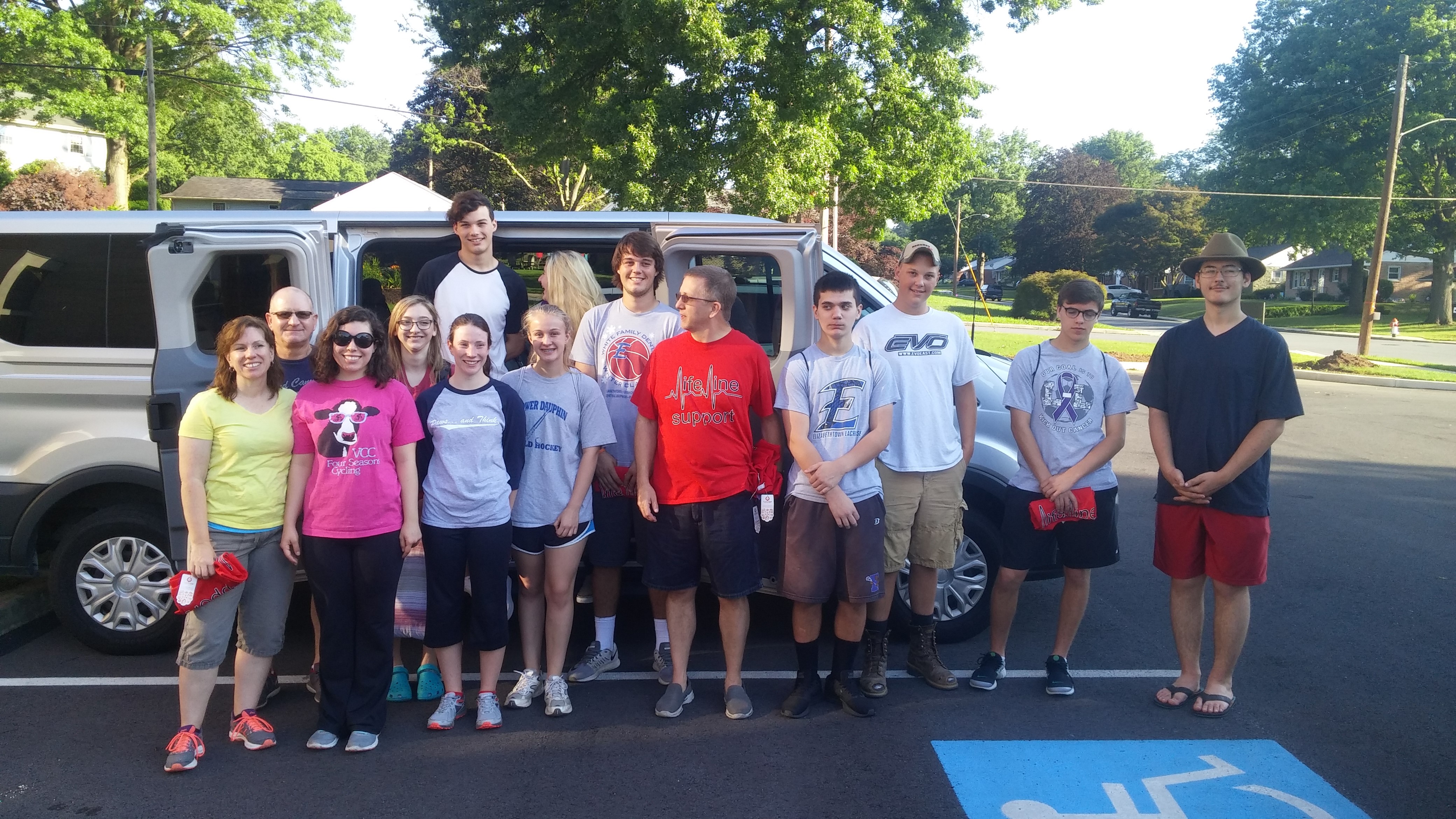 LifeLine is open to any student starting at 7th grade through high school.
Travel and Missions
We're frequently on the move, too. For those special occasions that we we're out on mission, here are links to the forms you'll need to join us.
Permission Medical Emergency Medication Authorization
LifeLine on Sunday Morning
We are constantly adjusting the format to keep LifeLine fresh and new with small group open discussions, large group sessions, student led lessons and much, much more.
Meet with us every Sunday from 9:45 to 10:45 in the St. Paul's Youth Area.
Helping Hands at Grace United Methodist
Every third Sunday of the month, over 20 students and leaders head to Grace United Methodist in Harrisburg to help with their Helping Hands breakfast. For Grace United Methodist, this is a weekly ministry to serve breakfast to those in need.
LifeLine also runs what has been come to be known as "St. Paul's Clothing Room," which is a ministry to get much need clothing to the people who need it most.
We leave from St. Paul's and return here in time for LifeLine on Sunday Morning. The deadline to sign-up is the second Sunday of the month to be sure that we have enough drivers.
Questions
If you have questions about LifeLine or what we're up to, we encourage you to contact the church office, where we'll be happy to answer.